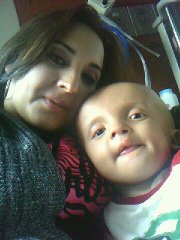 This year I want to help someone who helped me medically and emotionally. Stephanie Rivera was one of my chemo nurses. I relied on her to give me the medications and support I needed to make it through the toughest fight of my life. Earlier this year, her son, Dylan Rivera, was diagnosed with Medulloblastoma. We are having a benefit on December 1, 2012 at The Concert Pub North 2470 FM 1960 W, Houston, TX 77068 from 2:00 PM until ?. Tickets are $8 for 7 bands! Lets make this event a success! Proceeds go to the Rivera Family.
I would also like to talk about finally getting my chemo port taken out this past Thursday, but another event took place that day that has left me in a state of shock. After leaving the hospital, my wife informed me that she was going to take me home and then go to the hospital. She informed me that my brother-in-law, Mike Nichols had been taken to Conroe by life flight. I told her I was going!
Upon arriving, my mother- in-law met us at the entrance and started crying. Mike was on a breathing machine and I told him good bye for the last time. I have known Mike for close to 25 years. I considered him a brother, mentor and friend. I am so happy to have known him and he will live on in all our hearts. I have included a tribute that I made for his funeral. See you on the other side one day bro!